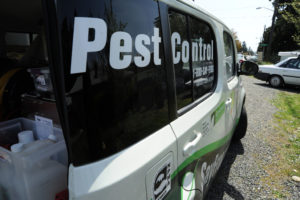 Common pests are active year round. When you discover pest invasion in your home, you have to act fast. Otherwise, you will have to deal with the problems they can create to you and your family's health and to your property.
There is a way to protect your home from pests year round. You can benefit from choosing a quarterly pest control service plan for periodic pest control. Many homeowners choose to get quarterly pest control to protect their home from many of the pests that are common in the location.
What is a quarterly pest control plan?
Many pest control companies offer this type of pest control plan to homeowners. Service professionals visit your home to make a thorough inspection in areas of concern and provide a customized treatment plan to keep away pest for 90 days.
Using quarterly pest management will provide you with ongoing protection against pests. You will not have to worry about pest problems as the service professionals visit your home every three months without having to call them.
Periodic pest control plan gives you peace of mind knowing that your property is protected from bugs, including ants, spiders, silverfish, millipedes, mice and other creepy crawlies. It is the best way to deal with pest problems that keep coming back.
When you take a quarterly pest control service, you are guaranteed to get the help you need if you ever have a pest problem in between service times. The service professional will take care of your pest issue at no charge.
Pest control service contracts are really beneficial. When pests keep bugging you and your family, taking a quarterly pest control plan is a smart choice.